ABOUT
Eagle Mountain was founded in 1948 by noted industrialist Henry J. Kaiser. And that's ABOUT it.
FILM  •  TELEVISION  •  STILL PHOTOGRAPHY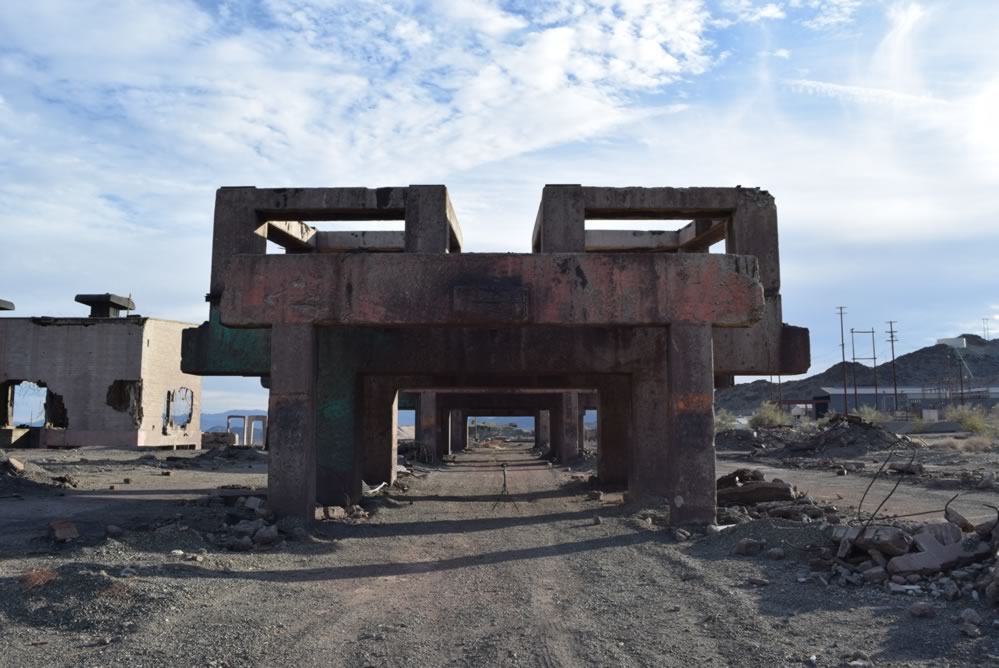 HISTORY
This modern mining town was born in 1948, and quickly grew to a population of 4000 people. It had wide, landscaped streets lined with over 400 single-story two, three and four bedroom homes, over 200 trailer spaces and a number of boarding houses/ dormitories. Other civilized touches included an auditorium, park, shopping center, large swimming pool, lighted tennis courts, baseball diamond along with many civic and private organizations. Some of the businesses included: a bank, two bars, beauty salon, bowling alley, café, eight churches, gas station, grocery store, laundry, medical/dental clinic, a post office, variety store as well as three schools (elementary, middle/junior high, and high school) serving over 1000 students.
Most of this still stands today – heavily guarded, watched and patrolled 24/7.
Eagle Mountain Iron Mine is not open to the public.
CONTACT

Contact the Greater Palm Springs Film Office for Scouting Inquiries:
permits@palmspringsfilm.com